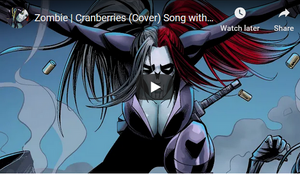 Zombie | Cranberries (Cover) Song with Lyrics and art from Gaslighters Issue #1
Zombie Parody Song for Gaslighters comic.
Gaslighters Comic Artwork Penciled by William Allan Reyes
Inked by Chis Arieswendha
Colored by Michael Yakutis
Song Lyrics have been modified from Zombie by Cranberries to tell a story related to our Gaslighters Comic. In no shape of form are we trying to make profit from this song, it was done as a fan of Cranberries and zombies.
---